I was happy to find this company that really had a vision to fill a critical void in the marketplace – Safe and Chic Beauty Care.  There are customers who are searching for healthy beauty products that are safe to use. This company has transformed the industry by making cosmetics and healthy skincare products easy to research and convenient to purchase.
SAFE & CHIC BEAUTY CARE
You'll never have to compromise beauty for safety!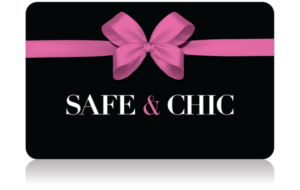 SAFE and CHIC beauty care is the premier destination for nontoxic green beauty.  Every product sold is free of toxins and other dangerous chemicals.  We have thoroughly researched thousands of products for safety and effectiveness.  We closely examine the overall hazard for cancer and developmental/reproductive toxicity.
Sample Products

Lily Lolo
Laid Bare Eye Palette
Lily Lolo Laid Bare Eye Palette 100% natural and gentle formula. A beautiful collection of eight eye shadows in wearable, neutral shades for every skin tone.  Perfect for creating a natural daytime look with darker shades for added drama.  It is easily blendable, with lightweight long lasting wear. Color can be built in light layers for a more intense look.  Sleek compact, ideal for travel.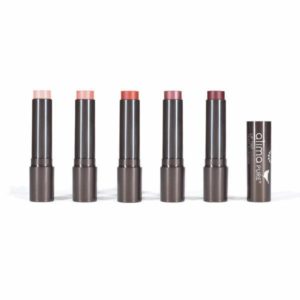 Alima Pure
Lip Tint (Multiple Colors)
A natural, richly tinted lip balm that's good for your lips.  Natural Lip Tint is packed with lush pigments and moisturizing ingredients that nourish, sooth and protect your lips with gorgeous color.  Lightly scented with peppermint oil.  Made in the USA.

Luxie Beauty
Rose Gold Collection Synthetic
12 Piece Makeup Brush Set
The Luxie Rose Gold Synthetic Kabuki Brush Set is a 100% Animal Cruelty Free brush set with high quality synthetic hair bristles that are soft to the touch. This Rose Gold brush set is a must have in your makeup collection with its Vegan makeup qualities from bristles to ferrule. Your brush remains fresh and clean for longer periods of time. It is coated with a revolutionary antibacterial solution for minimal brush cleansing.  The density of the brushes allows for an even application without any wasted product and does not absorb the product into the bristles.
YOU CAN SHOP HERE!
Why this matters- Cosmetics and your health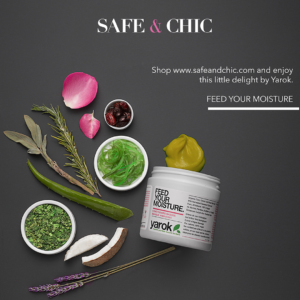 How many personal care products do you use in a day? People use nine products daily according to our survey.  One man in 100 and 25 percent of women surveyed apply 15 or more products each day. A woman's morning ritual probably includes shampoo, toothpaste, soap, deodorant, hair conditioner, lip balm, sunscreen, body lotion, and makeup.  A man's morning ritual would include all the above plus shaving products (plus or minus the makeup)!
Most people use cosmetics and other personal care items without a second thought.  They believe that the government is watching out for their safety. That is not true.  Health studies or pre-market testing are not required for these products.  GO HERE TO READ MORE!
BEHIND SAFE and CHIC BEAUTY CARE
Angela Dubia, Founder & CEO of SAFE & CHIC®  has extensive experience in the fragrance and beauty industry.  She has sold prestigious mainstream cosmetics and skincare products for over twenty years. Family health issues forced her to consider alternatives to the products she had used on a daily basis. She's now offering the results of her careful and educated research.  Safe and Chic Beauty Care exists to assure you that your products are healthy and non-toxic.
CHARITY
SAFE & CHIC ® will donate 1% of its profits to Stand Up To Cancer (www.standup2cancer.org) for the Year 2017.  We can imagine stopping cancer in its tracks for the first time in history!
The newest studies tell us that over half the population will be diagnosed with cancer at some point in their lifetime.  It's undeniable that lifestyle plays a major role in both reducing risk of contracting the disease and improving your chances of surviving it. There's not much to lose from adopting a diet designed to combat cancer, as London nutritionist Adam Cunliffe points out.  It contributes to weight loss and improved energy at worst.  And it keeps a terrifying diagnosis at bay at best. There are several blogs that go into detail about their research found on this website.
YOU CAN READ MORE HERE!