If you are looking for help in establishing a new business, this site will definitely be of assistance to  you.  Patriot Software will help you with all your Accounting and Payroll Software needs.  They are especially helpful with small to mid-sized companies.  After reviewing their philosophy and core values, you will find someone you can trust with your new business.  Read more to find out who they are!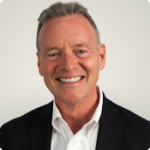 "I'm Mike Kappel and I am a serial entrepreneur.  I started all of the Patriot companies. Each of my companies is near-and-dear to my heart, but Patriot Software is my one company that I feel will have the greatest positive impact on the smallest of small businesses across the USA.  I can offer the software they need for their Payroll software and Accounting software for a very low price.  I have been where they are now!
I've been in the small business owner's shoes. It's rough. There isn't time to do anything extra, especially handling non-income producing tasks like accounting and payroll. I can do accounting, but it's not a personal strength or passion of mine. As for doing payroll? Well, let's just say that I'd rather spend my time building my business.
But both accounting and payroll must be done correctly, and most business owners don't have anyone they can pass these tasks off to. This is why I assembled a team of experts and software developers to build the best accounting software and best payroll software in the USA. My team knows that they need to make our software so easy that even I can use it. They know that I'm not an accounting or payroll geek. They know I'm a small business owner who wants to spend as little time as possible on anything accounting or payroll related.
So that's the short story. I hope you like our software and our team. I think you will, and I think you'll get a lot of value for your buck. And, isn't that how it should be?"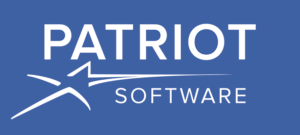 Our MISSION is to make accounting and payroll fast, simple, and affordable for American small businesses.  We PROMISE to give you exceptional value.  The PRODUCTS we offer are online accounting and payroll software services that offer your small business a no-nonsense approach.
Due to Patriot's unique start-up history, we have a huge respect for small business owners, especially the smallest of small businesses. With our pricing philosophy, we offer our premium accounting software and payroll software to our customers with:
Low prices!
A la carte pricing, so you only pay for what you choose.
No hidden fees.
Pay as you go monthly pricing.
You do not prepay for any months in advance.
You're not locked into a long-term contract.
You can cancel at any time, without penalty.
We believe that routine customer support should be free for your accounting and payroll software! So, we offer…
Free support to help you get started.
Free support in answering your "how to" questions.
And free ongoing, routine support.
We also offer a Premium Support level for those rare situations when you need in-depth help that is not considered routine.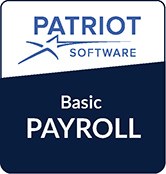 First, we'll help you get started by setting up your payroll, employees, payroll tax information, etc. If you've run prior payrolls earlier in the year, we'll help you input that historical data too…just so that you have a clean starting point!  Once you're setup, you simply enter your employees' work hours, and let our payroll software calculate your payroll for you instantly. (Our payroll calculations are guaranteed to be accurate.) Go ahead and run your payroll as often as you'd like. You can instantly print paychecks for your employees (using pre-printed paychecks or blank check stock), or you can pay them via direct deposit (it's free).  Lastly, we provide you with all of the necessary data you'll need to deposit and file your own payroll taxes.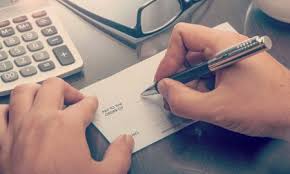 Everything in our Basic Online Payroll is included in Full-Service Payroll. You simply enter your employees' work hours and calculate your payroll. Print your paychecks instantly, or pay your employees with our free direct deposit.  With Full-Service Payroll, we handle all aspects of depositing and filing your federal, state, and local payroll taxes for you. We determine which payroll taxes are necessary for your business. Don't worry about payroll tax filing deadlines. We guarantee that our tax calculations are accurate, and we guarantee to file and remit your payroll taxes on time. Plus, we handle any correspondence with government tax agencies. Patriot does not handle the Schedule H (nanny tax).
While 99% of our small business customers only have employees in one state, you can run payroll in other states. Our price for additional states is $12 per month per state.
You're a small business owner and you need some really simple online accounting software that will keep your business on track. You need to:
Invoice your customers
Receive their payments
See who hasn't paid you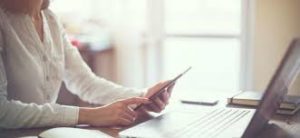 And since you're not an accountant, don't try to be one. Instead, use Patriot's Accounting Software to track your many detailed transactions, and then pass an organized file to your accountant. It just makes sense… Use our SIMPLE cash-basis online accounting software for your day-to-day transactions, and let your accountant deal in the technical world of debits, credits, balance sheets, income statements, and taxable this and that… while you focus on the important stuff… making money!!

© 2017 Patriot Software Company