I was browsing through "artisan gifts" and found the website below.  When I found out that the ones who made all these gifts were "home grown" I was even more intrigued.  These gifts are so unique and hand crafted with detail.  You will probably start your Christmas shopping when you look at this site!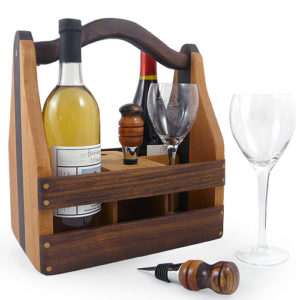 Welcome to Modern Artisans!  This is your place to go for items made by skilled artists and craftsmen! This is very different from the norm!  We offer a choice from the mass-produced products found in most malls and gift stores. Here you will find high quality and beautiful craftwork all shaped by the minds and hands of contemporary American artisans.  And it is all affordable!
Our artisans love what they do – and it shows! They spend the time it takes to make beautiful pieces of artwork and it shows in the tiny details and their amazing energy in every piece they produce. Because many of our items are limited in quantity, our selection is frequently changing.  It will be a good idea to return to our site frequently for new items.
In addition, our "Crafting a Better Tomorrow" program donates a minimum 1% of profits to a variety of unique non-profit organizations.  For more information on our donation program, GO HERE!
We invite you to browse the style categories to discover a unique selection of bracelets, necklaces, earrings, pocket knives and accessories. 
We invite you to browse the style categories listed below to discover a unique selection of Garden Art and Garden Gifts, including yard sculptures, welcome signs, birding supplies, wind chimes, and doorbells . 
Modern Artisans is a unique gift catalog of artful ideas for home, garden and soul.
Browse the catalog categories to find an artful gift made by artisans in the USA.
Your comments!
We sincerely thank you for your kindness. If you have any comments or concerns, please feel free to email us. All feedback, positive or negative, is read and evaluated.
"Excellent art!. Simple, realistic and colorful! Thanks!"
– A.P., North Carolina
"Great experience. Product looks great and was well packed. Arrived quickly!"
– R.C., Tennessee
"Fast delivery and fabulous products, as per usual. Thanks!"
– C.C, British Columbia
"The cat is adorable, I've had so many compliments! And the service was excellent, it even arrived earlier than I thought it would – wonderful doing business with Modern Artisans!"
– E.W., California
"Superior product. Made my husbands first online shopping experience a good one. Thanks!"
– N.S., South Carolina
"I love the sculpture! My wife was very tickled with it too!! very nice!"
– M.B., Pennsylvania
"Wow. You have impressed me with lightning fast shipping and a great piece of artwork."
– S.B., South Carolina

Service Commitment


We strive to provide quality products and customer service.  We are committed to your complete satisfaction. If you are not happy with your order of artisan gifts, you may return it for a full refund.  Go here for details.