Finally!  A Website that looks at your personality to determine what you like and designs jewelry for your particular style of fashion design.  It's like a breath of fresh air.  This site has so much to see and do.  There is even a test to take if you are not sure if you are a party animal or a sexy nerd.  Have fun exploring and shopping for rings, bracelets, earrings, necklaces and more jewelry.  They even have blogs from each sister that are fun to read.

7 Charming Sisters has something perfect for your unique style no matter who you are or where the day takes you.  They have created a series of seven different lines of jewelry, each catering to different tastes and occasions.
You are probably asking how can seven individuals with distinctly strong personalities work together. They all have different tastes and ideas, but in the end they come together and support one another. It works because even though they are different, they share a common goal.  They have created a collection of FABulous jewelry. What could be more fun than that? This should be hard work, but it ends up being fun. They support each other and we are stronger because of their individuality.
This fabulous jewelry is designed for women who aren't afraid to showcase their style. Each of their

7 Sisters

has her own taste and personality – just like you. The collections are individually created by one of the

7 Sisters

to reflect a specific style.  Not everyone has a clear idea of how to express their personality through jewelry, and that's what the sister lines are all about. Every girl is different, with her own personality and taste that makes her unique. That's why there are seven different collections, one from each of the seven sisters.  They want to help women everywhere find a jewelry piece that defines them as they are. 
Not quite sure where you belong? Take the interactive quiz to identify your sister style and then browse the collections to find the perfect piece for you!  Which sister are you?  Fashionista? Bohemian Babe? Let's find out which of the

7 Charming Sisters

syncs with your jewelry style – Jewelry, Fashion, and Personality Quiz rolled into one?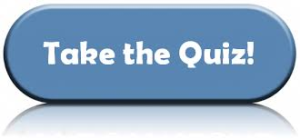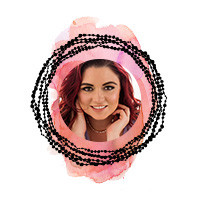 Think you're the life of the party? If you take fun and excitement everywhere you go, you're in the right spot to take your accessorizing up a notch. Kim is just like you.  She has designed a sparkly and crystal-encrusted range of blinged out jewels that will make you feel glamorous wherever you go. You are the crystal disco ball when adorned with one of Kimmie's pieces.
F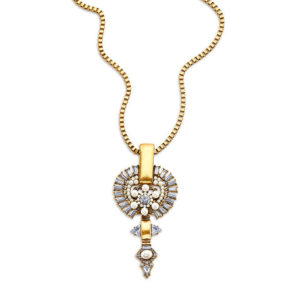 rom delicate to medium sized statement pieces, her range is all about feminine, romantic, and soft pastels from rose quartz pink to lilac, lavender, and periwinkle. Contrast the feminine sparkles with some vintage, antique brass metals, rhinestones, and crystals to let your personality shine through. And don't forget about layering.  Kimmie's range is designed to mix and match the individual pieces for a fantastic stacked effect.  You will always be the center of attention wherever you go.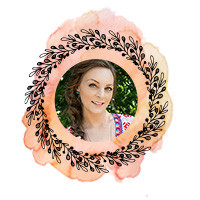 Love natural materials and bohemian, earthy looks? Kimberley's created the perfect range for you! The 'girl next door' from the 7 Charming Sisters loves to see a sparkle that's made by mother nature, and has designed and created a range of jewelry that captures the beauty of natural materials. With lots of wood, leather, feathers, and gemstones, in this collection you'll find long, flowing, and layered necklaces as well as beautiful rings that project a boho chic effect.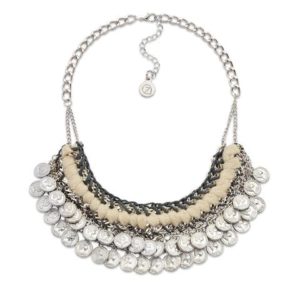 Natural stone beads and pendants are mixed with a variety of metal finishes like antique brass and copper for a bohemian look.  These are paired with earthy colors like orange, brown, green, and yellow, with turquoise dominating the collection. Fringes and tassels as well as statement, tribal inspired pieces add to the organic beauty and bohemian vibe of this collection.  If you love to look and feel natural, get out there and find the perfect piece to reflect who you are on the inside!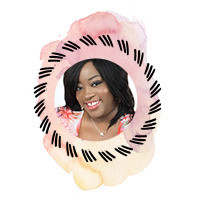 Are you a bit of a social butterfly? If you're a bold and playful girl like Donalda, they have a colorful collection of bright and easy-to-wear pieces that will let your social side shine through. Versatile and urban with a twist, Donalda's collection combines geometric shapes with a rainbow of purple, yellow, orange, and fuschia color schemes.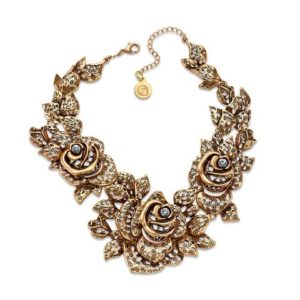 The social butterfly collection is full of youthful and vibrant styles with lots of bangle bracelets and hoop earrings.  It will make you stand out when you're out for a night on the town. Picture iridescent stones and crystals that will pick up the colors around you, short necklaces that draw attention to the face, and both everyday wear studs and large statement earrings. Don't worry, there's no heavy overbearing jewelry here. Donalda has designed her collection with a structure and construction that won't wear you down.  You can focus on chatting away and having fun, of course.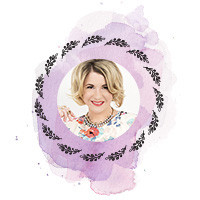 Are you hardworking and studious but have a chic side that comes out at night? If you think yourself a bit of a nerd but love to look and feel sexy, Jessica's created a sparkly, bold, and colorful collection that's a mix of androgynous and masculine styles, with a feminine twist. Geometric shapes and patterns are mixed with crystal accents and colors, reflecting both your nerdy side and your sexy side.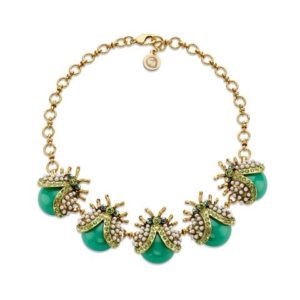 Working hard then going for a night out afterwards? Jessica's collection is designed for a transitional look that works from day to night.  There are crystal statement necklaces that are bold and chunky without calling for too much attention. You can wear these pieces in the office, the library, or the club. Picture bright and vivid primary colors in blue, green, yellow, orange, and peach with unique and unexpected color combinations – just like your unique and unexpected personality.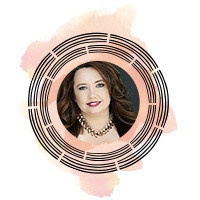 Love to look and feel classy but also enjoy a bit of edginess to your look? Paula's collection combines timeless looks with a slightly vampy twist to create a unique set of jewelry that's elegant but still edgy.  Black, white, champagne, and clear crystal form the foundation of Paula's collection.  It has lots of navy blue and merlot red accents that give the pieces a sharp, dark twist. You'll find simple pendants that won't overwhelm, keeping you looking delicate and classy. And for that edginess, Paula's designed collar necklaces and drop earrings that are more formal and conservative than extravagant and attention seeking.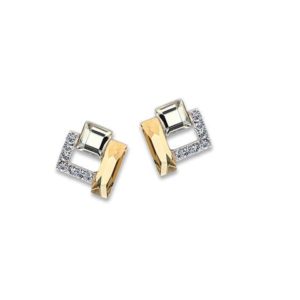 Pearls and Swarovski crystals are combined with silver and rose gold for a sophisticated and stylish look that can be worn anywhere. As a classy chick, you enjoy the finer things in life.  Paula's collection reflects that with high quality jewelry plated with real gold, silver, and rhodium finishes. You won't find any trendy 'fast fashion' styles here.  You will find classic looks that transcend time and can be worn again and again without looking aged.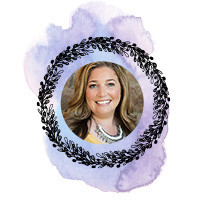 If you're the kind of girl who always seems to be running around juggling different tasks, Melissa's Super Mom collection is perfect for you. Designed with the casual dresser in mind, the Super Mom collection is for all those girls out there who everyone seems to admire for their hard work and ability to get a million things done at once.
As a busy woman, you probably don't have time to sit there and find the perfect piece of jewelry for your outfit.  That doesn't mean you should miss out on accessorizing! Melissa has created a versatile collection with toned down color palettes that are easy to mix and match with different looks. Silver and black are the dominant finishes, so you won't have to worry about your jewelry clashing with what you're wearing.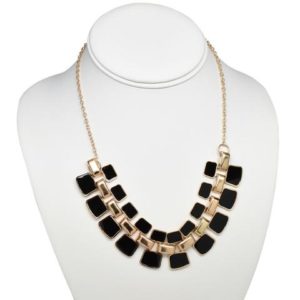 If you're constantly on the go you want jewelry that doesn't get in the way.  The Super Mom collection is full of simple styles like small drop earrings, studs, and simple ring bands and pendants that you won't even realize you're wearing.  Who said busy ladies can't look good? The Super Mom collection will keep giving your outfits a pop of color without calling for attention.  You can continue being the superwoman that you are – and look good while doing it!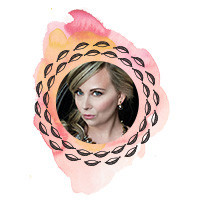 For those fashionistas who love to call for attention and wear their personality through their outfits, Jennifer's collection is full of standout pieces that will make people stop and stare. You love to be daring with your style choices, and the Fashionista collection is designed to keep you in the spotlight.  Edgy and bordering on gothic, the Fashionista collection is inspired by Middle Eastern and bohemian styles combined with a steely and futuristic look. Pieces are hard and heavy, with silver as the standout metal and a color palette of black, gray, and gunmetal with strategic pops of cobalt blue, red, and deep, sensual purple.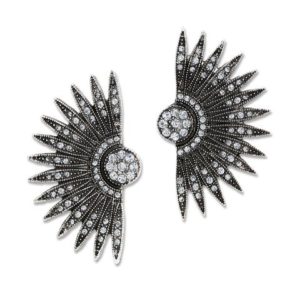 It's the bigger the better when it comes to the Fashionista collection, and you'll find lots of show stopping ear cuffs, oversized bib necklaces, large cocktail rings, sexy chokers, and statement earrings. Expect bold and daring avant-garde looks that some might call 'ugly chic' – but you know are undeniably stylish. Others just don't get it!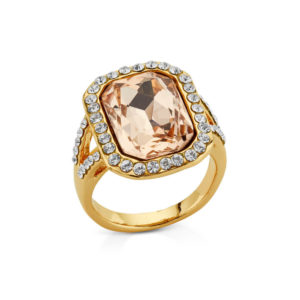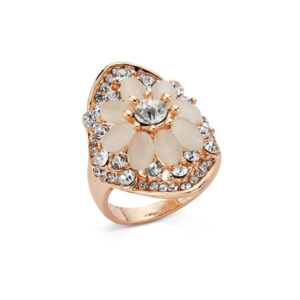 Give those hard working fingers some love and attention with a range of beautifully crafted and designed rings. At 7 Charming Sisters, they have created their jewelry based on each of their personal styles.  Every item is made with love and adoration for both jewelry and womankind. There's no need to constantly keep up with a manicure when you can simply change rings and give yourself a whole new look!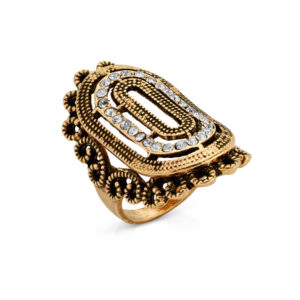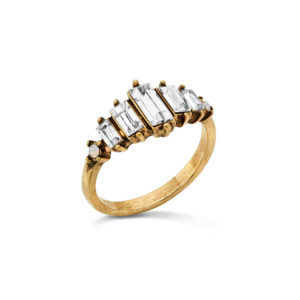 They have something for every kind of woman, with large extravagant fashion rings that will have everyone talking, or simpler pieces you can wear over and over again. There are also ring sets for those ladies who like to adorn their fingers with lots of style and glamour. No matter what your unique taste or style may be, you'll find the perfect ring amongst the collection. They know women and they know jewelry, and they want to make women everywhere feel beautiful.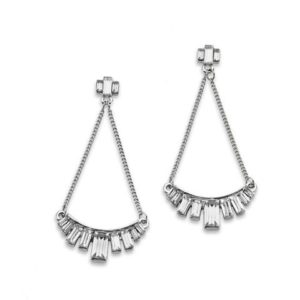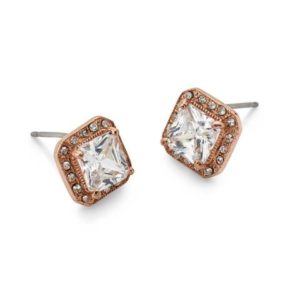 Earrings never go out of fashion. They're a fantastic accessory that draws attention to the face.  Their beauty transforms any outfit by turning up the style factor a notch. At 7 Charming Sisters, they have each put their hearts and souls into creating a range of earrings that will make every woman feel special, sexy, and beautiful. Whether you're into studs, drop down earrings, hoops, or loud attention seeking earrings, there'll be something that perfectly suits your taste and style.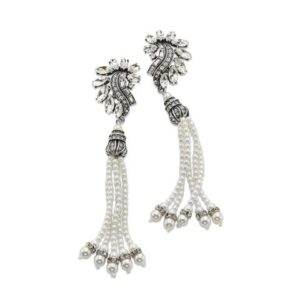 From simple gold earrings to intricate jewel encrusted designs, you'll find the perfect pair of women's earrings for the office, the club, a date, or just a night out with your girlfriends. They know all girls have entirely different tastes when it comes to jewelry, and in fact,  7 Charming Sisters couldn't be more different in their own jewelry choices! So whether you're more of a sexy nerd or a stunning fashionista, there'll be the perfect pair of fashion earrings to let you express yourself.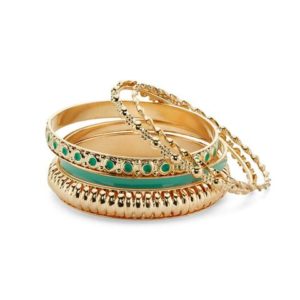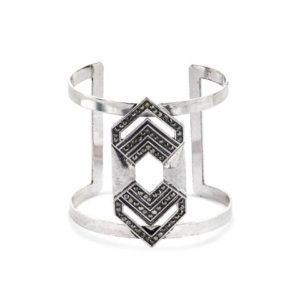 Why keep your wrists and arms bare when they can be sparkling and beautiful? Add an extra sense of style to your everyday outfits or dress up for the night with a bracelet from 7 Charming Sisters. Are you  into bracelets, bangles, or cuffs?  You'll find something here that will turn an already great look into something truly stylish.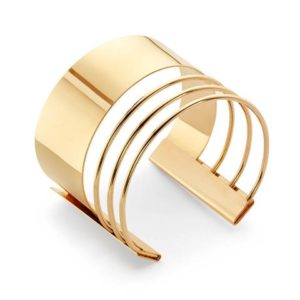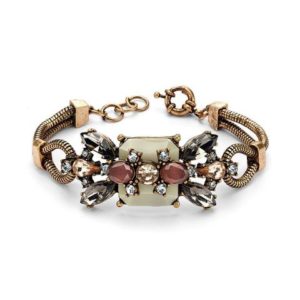 All women have their own unique tastes, personalities, and styles.  In fact, it couldn't be any more different at 7 Charming Sisters!  We've all got different demands and lifestyles that mean our tastes in jewelry vary greatly. While some are into simple beaded pieces or cuff bracelets that are practical and easy to wear, others are into more elegant and chic looks. Then there are those who like to load up on bangles and bracelets, letting their arms jingle as they walk. Whether you want to feel like a royal with a jewel encrusted piece or just project femininity with something more simple, you'll find the perfect bracelet here.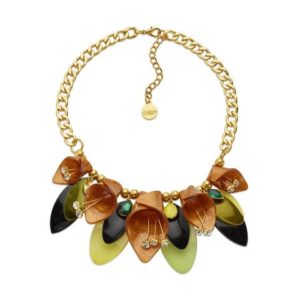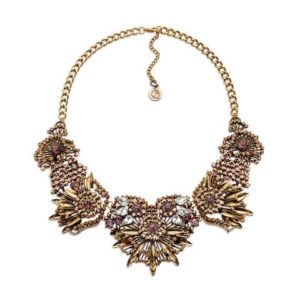 A necklace can completely transform an outfit.  It will keep you looking and feeling comfortable and beautiful. From statement necklaces to layered necklaces and chokers, they have carefully designed and created a range of women's necklaces that will add that sense of flair that will keep your outfits on point.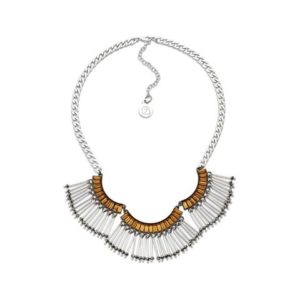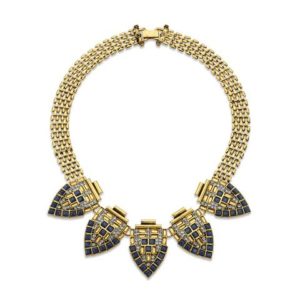 They couldn't be more different at 7 Charming Sisters.  Women everywhere have different demands and tastes when it comes to fashion necklaces. We all have our own personal tastes and styles too and our necklaces are designed to reflect that. Whether you're into standing out and calling for attention or being quietly glamorous, you'll find the perfect necklace to reflect who you are.
The goal at 7 Charming Sisters is to make women everywhere feel as beautiful as they are.  Their necklaces are all made with love and a dedication to helping women find their personal style. Browse their collection of necklaces and find that perfect piece to make you stand out as your unique self!

They do!  It's found on the bottom of their homepage under Quick Links.  You just need to sign up for an account.  You will earn 1 FAB point for every $1 you spend.  Every time you reach 500 FAB points, you'll receive a $25 discount.  Hurry and sign up!  You receive 200 FAB points just for joining. Happy Shopping!