This gift shop is unique! It supplies an extensive range of Authentic Gifts from the Holy Land.  They are located in Jerusalem right in the heart of the city.  Israeli artists and manufacturers from all over the Country have designed these dazzling, inspiring and educational Christian gifts. You will discover a lot about the Country of Israel and the City of Jerusalem on this website.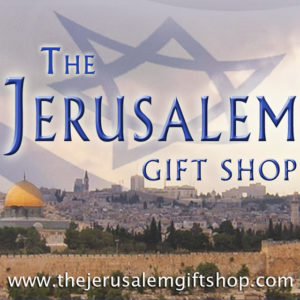 This gift shop was established in 2004.  They had a tremendous desire to build a bridge between the nations and Israel and started with their Gift Shop and News from Jerusalem service."  Their desire now is for you to let this be your connection to Israel.  Enjoy exploring!
MONOPOLY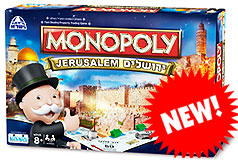 The MONOPOLY Jerusalem Family Game from Hasbro gaming is Brand New!!!  This exciting game allows you to buy and sell different properties in the City of Jerusalem.  These properties include David's Tomb, Mount of Olives, City of David and many others.  You can have hours of fun with this game!
CHRISTIAN JEWELRY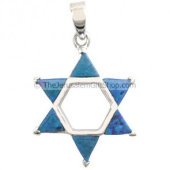 You can shop in Jerusalem for Christian Jewelry that reflects your understanding of God's Word. These silver and gold jewelry pieces are beautifully designed.  This includes their best selling Hebrew Scripture Jewelry that declares your love of God's Word and heart for Israel.  They have Pendants, Earrings, Rings and Bracelets available for you to see.
CLOTHING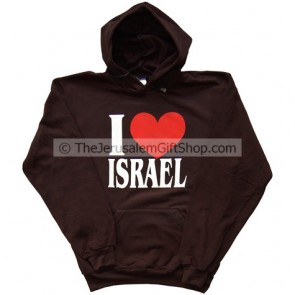 You can shop in Jerusalem for Israeli designed Hebrew and Christian T-Shirts with Bible scripture and Israeli designs all produced in Israel including our famous Hebrew Coca Cola shirt.  In addition to clothing, there are druze bags, shofar bags, hoodies and Jesus sandals.
OLIVE WOOD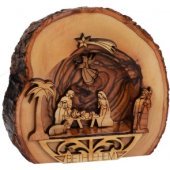 Olive Wood products are absolutely beautiful and there is an enormous range of products from Bethlehem in this gift shop.  This makes the perfect Christian gift from the Holy Land.  "But I am like a green olive tree in the house of God; I trust in the mercy of God forever and ever." (Psalm 52:8)
DEAD SEA PRODUCTS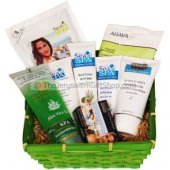 Dead Sea body care, beauty and skin treatment products are all available at the gift shop. Traditional hand-made Olive Oil Soaps and AHAVA for beautiful and healthy skin is also available.
SHOFARS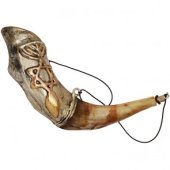 You can buy Shofars directly from the Holy Land – With trumpets and the sound of a horn; Shout joyfully before the Lord, the King. (Psalm 98:6).  There is a wide range of shofars available.  They are either polished, semi-polished or exclusively hand made in Israel Silver decorated shofars.
EDUCATION
Educational tools
for the serious Bible student are available here.   You can 
Learn Hebrew
and walk in the Footsteps of Jesus. There are games for the classroom and Sunday School to educate and promote the use of the Bible.
CHRISTIAN MUSIC AND MORE
There are so many items to pick from at the Jerusalem Gift Shop.  The top selling items are the anointing oils enriched with Rose of Sharon and the Frankincense Myrrh and Spikenard Anointing Oil.  They also have a beautiful Clay Oil Lamp – Herodian with Jar and Galilee Olive Oil.  You will have to see these to believe the beauty and to know the history of the country where they came from.
News from Jerusalem is brought to you from an unbiased perspective.  It is scriptural, accurate and addressing the state of affairs direct from the Middle East.  This publication contains articles on Israel local news and conflicts, Iran and Middle East Conflicts, Signs of the Times, Technology and Editorials.  It makes for interesting reading!
PERSONAL NOTE:
Just wanted to add my personal note.  We were in Jerusalem a few years ago and it was the most interesting city we have ever visited.  It was before my husband and I were married and we traveled there together with a church group.  Our trip was amazing!  We experienced so many beautiful times and saw Jerusalem from the Mount of Olives and from the middle of the city itself.  If you have never visited there and get a chance to go, please go.  You will not regret it.
This gift shop was built after we visited but after looking at this website and what they have available, I was so impressed I want to get some things to remind me of our trip back then.  The olive wood and the shofars are exquisite and even more beautiful than the ones I saw when we were there.  The Dead Sea products are magnificent.  I even floated in the Dead Sea and stayed in a little too long!  Masada was fascinating.  I will have to write a blog about it and cover the whole trip.  Anyway, if you will just give this gift shop a lookover – you will love it!