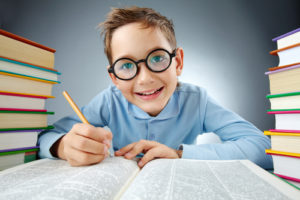 While today's public schools identify only a small part of students who qualify as "gifted and talented", there is an program that is working to change that.  Gifted and Talented  would like to see many more students become advanced learners.  They want them to have access to programs that enrich their curiosity and spark imagination. This program can change your child's future!  Gifted and Talented is a program that was created by a group of educators and researchers who are bringing advanced learning tools to this world.  It's time we stop telling kids what they can't do!  We should start giving them the tools they need to see what they can do!  With technology, Gifted and Talented provides the educational tools to open up the genius within our students.   READ MORE HERE…
The approach used in this program includes adaptive technology, immediate progress reports, and expert tutoring. This unique combination of technology, feedback, and tutoring has been proven to accelerate our students to become some of the world's most advanced learners.  GO HERE TO READ MORE ABOUT THIS PROGRAM.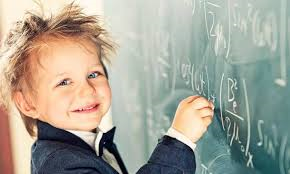 Every student is different.  Our advanced technology allows us to personalize the learning experience for each and every student.  Our courses adapt to meet each student's unique needs.  By combining content with technology and personalized attention, we've exposed the genius in our students.  Our programs adapt to meet each student's unique needs based on a variety of data inputs with the goal of ensuring knowledge while accelerating learning.
The Learning Center
is the heart where students realize their potential, access their courses, communicate with tutors, view reporting and much more. When students sign in to
Gifted and Talented
, they automatically land in the Learning Center.  Students access all of their courses from the Learning Center and can review their progress at any time.  In addition, they can also view a coursework calendar, communicate with their tutors and see future events.
Parents can see every right and wrong response so you know where your student is succeeding or where they need more instruction or practice.  Our visual reports provide a high-level, up-to-date snapshot of student progress. Course logs show a monthly view of every session the student has worked on a daily basis.  Video replays of every session are available for the most detailed understanding of your student's progress.
Parents can change or modify course placement settings to ensure their student is receiving the right amount of challenge at the right time when beginning their courses. Parents can also view individual sessions via video replays.  That can know exactly where students excelled and where they need additional work.
Your background shouldn't define your success.  Research proves our student academic outcomes were equally effective across all groups including gender, age, and prior test scores.
Students enrolled in our mathematics course finished an average of two grade levels beyond their normal grade. By comparison, students using our independent study math program finished an average of one grade level beyond their normal grade.
Research confirms that our adaptive learning programs are proven to accelerate achievement for a varying level of students.  Our students achieved twice the national average on Advanced Placement tests.
Based on a recent survey, our students earn a variety of academic honors and awards.  These include full academic scholarships, honor roll, valedictorians, and dean's list.