WELCOME TO NEW STUFF!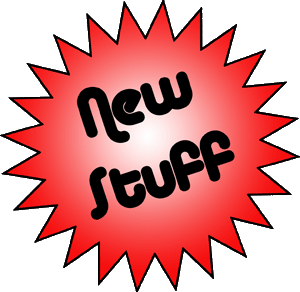 If this is your first time I hope you are happy with what you find.  I try to constantly add and update this site with information, opinions and details about new things coming out online all the time.  My goal is to lead the online community with the best source of new stuff available.
This site is your "inside" source for new things that can make a difference in your life.  There are several things on this site that can enhance and make your life better. Be sure to check back often, and be sure to browse through our various Categories of information.  This is something that is growing all the time, and it is all here for you, our valued friends and viewers.
I want you to be able to save money, learn new things and make better decisions about your health, your families, your careers, your entertainment, your travel and anything else that interests you.  It's your life!  If I can help make it better, then that is what I want to do.  I'm retired!  I have time to do what I want to do now.  I am good at working on a computer and I can find good bargains for you! 
New Stuff happens all the time… So keep coming back.   Some of them have time limits to their availability so be sure to register so you'll get the Email notifications when this is happening.  GO HERE, and Register On the Right.  
FAVORITE FINDS: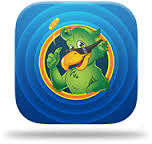 One of the favorite finds is: Game Loot Network.  You can see that in the Arts & Entertainment Section.  This is something that anyone with a Smartphone (Android or Apple) should have a look at.  Fun Games, that allow you to win actual prizes.  If you are looking for some entertaining ways to spend time, these fun Games have it all.  From hand and eye coordination to competitive and even tournament play with your friends, or the Gaming Network at large, it is worth looking at.
As the months go by Game Loot Network is becoming a larger and larger Gaming App Network.  This is one place for all the greatest game apps and all of them having a shared and fluid currency and prize currency where you can play in tournaments and win actual prizes.  This is the next generation of Mobile and Application based gaming.  You are witnessing first hand, the next "everybody is doing it" online trend that is growing worldwide.
We are always going to be adding more
We are adding all sorts of Offers and New Online Finds from A to Z.  There is always something beneficial for anyone and everyone.  These are products and services we use and try ourselves.  When they work, and the savings are there, I just add them to the lists of other great services.  All of these are located in their proper category (see to the left).
So I hope you have just as much fun seeing what is in store for you here, as I did finding them in the first place!  New Stuff, and cool stuff too.
Thank you for stopping by.  Keep coming back for more.  I am here to make your life better.  Please feel free to email me at any time.  Once you Register with us, you'll be getting our email details and I'll keep you up to date with new stuff and cool things found and available online all the time.
Don't forget to BOOKMARK THIS SITE!